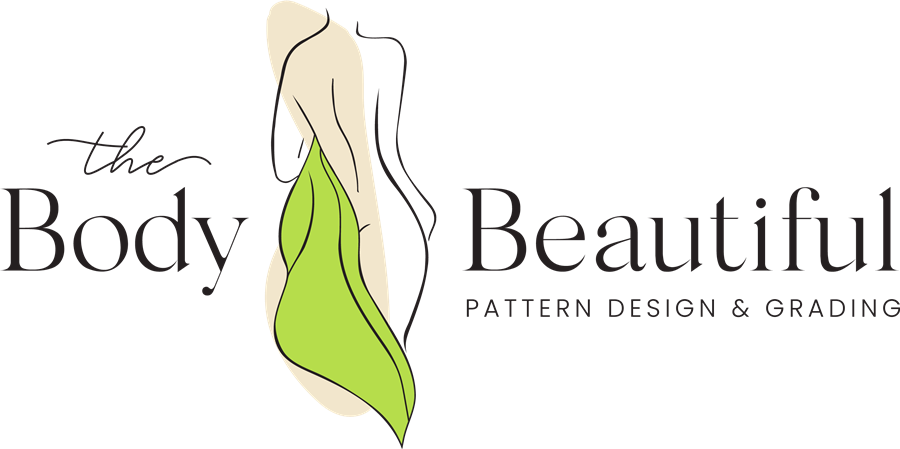 Welcome to Melbourne's 'complete' industry pattern making and pattern grading service… concept to conclusion.
Delivering the fastest turn around time in the fashion industry.
With 27 years experience, and a reputation for maintaining exceptional quality and service, The Body Beautiful is the most respected pattern maker and pattern grader in the fashion industry.
Melbourne's leading freelance pattern maker & pattern grader.  Established 2001.
Emerging Labels
NEW BRAND CREATION.
Established Labels
IMPROVE QUALITY AND FIT.
OUTSOURCE GRADING.
The Body Beautiful is passionate about helping you achieve your goal and will provide advice on the most cost effective methods for transforming your initial ideas in to designs and the end product.
The Body Beautiful is dedicated to ensuring your patterns are completed promptly, accurately, with precision and exceptional attention to detail; all critical elements in ensuring costs are minimised throughout production and preparation processes.
Pattern grading is the process of turning your base size, the sample size, into additional sizes leading into production. As Victoria's leading pattern grading service The Body Beautiful knows grading better than anyone.
Aspiring to launch your very own fashion brand, product or clothing line? With support and guidance throughout the entire process, your new start up label will not be difficult or protracted.
Everything You've Ever Wanted To Know About Pattern Making
As an expert pattern maker with over 27 years of experience, I am always thrilled when I have the opportunity to help bring a client's vision to life. Pattern making and pattern grading is an art, and quality patterns serve as the foundation for any garment. That's why it's essential to understand the importance of patterns and why you should leave pattern making and pattern grading to a professional.
The Pattern Process Broken Down
Creating bespoke patterns is just as much an art form as it is a skill, and as a highly experienced pattern maker, there is a detailed process I follow every time.
Consultation. During your consultation, we'll discuss the most cost-effective methods of bringing your ideas to life through design and production. I've worked with fashion labels and designers from all backgrounds, so you can rest assured that I can help you achieve your pattern goals.

Pattern making. This step of the process is truly the foundation upon which the rest of development and fitting lie. A pattern forms the most essential component of the development process. I have extensive experience as a pattern maker in Melbourne, so I can create a superior pattern that brings movement and flow to a garment, improving the fit and appearance of your product. Trust me when I say that the final pattern will 'make or break' your end product.

Sample making. You can choose to be referred to an experienced sample machinist or manufacturer, or alternatively source your own. The first sample is used to test proportions and balance whilst identifying any fit and fabric behaviour issues.

Pattern grading.

The Body Beautiful is proud to be Melbourne's leading pattern grading service, renowned for precision, accuracy, and specialist technical ability. I use manual pattern grading to give you flexibility in customisation and to deliver a far superior end result that is more cost effective than digital grading. 

Supplier contacts and information.

I have worked closely with people from all areas of production and have accumulated a long list of industry contacts who are at the top of their fields. Should you decide to purchase a comprehensive Supplier Contact and Information file, I can provide you with everything you'll need in order to connect with the most experienced people in the industry. Contacts include specialists in fabric wholesale, trims and accessories, labels, printing, dying, sample machinists, and manufacturers. 
Why It's Essential To Get Your Patterns Right
As good pattern makers know, an exceptional pattern is integral to the final garment or product. Here are a few reasons why you need to get your patterns right every time.
Without a quality pattern, your design won't work.

You might have the most elaborate, fantastic idea for a garment or product in your head, but if it can't be translated into a high-quality pattern, the design will remain a figment of your imagination. As an expert pattern maker and pattern grader, I'll go to great lengths to make sure I understand your vision. 

A high-quality pattern is essential for pattern grading.

Your initial pattern will be the template in which all your other sizes are graded, so your base size pattern must be of premium quality. Fortunately, The Body Beautiful offers a pattern making service as well as a manual pattern grading service, so I can take care of your project from beginning to end.

Patterns affect the end result.

A poor-quality pattern won't have the fit, flow, and movement you envisioned in the design phase, so you need a pattern maker who understands how to bring your vision to life.
Questions You've Been Wanting To Ask A Pattern Maker

As Melbourne's leading pattern maker and grader, I hear a lot of questions about my trade. So, I thought I'd answer some of the most common questions here.
Why should I turn to a professional? Can't I just make my own patterns?


Without in-depth training, accompanied with extensive experience, it is most unlikely that you will have the understanding and skills of the craft to produce an industry ready pattern.  If you want to create the best quality final product possible, it's always best to leave pattern making in the hands of an industry professional such as The Body Beautiful. 

Is pattern making an art? I thought it was a technical skill. 


Pattern making is both art and a skill. I use technical practice and application to manipulate a flat piece of fabric to conform to the human figure's curves. It takes years of training, practice, and experience to master the craft.
Why is a sample essential? 


A sample aids in checking that the pattern has the correct proportions and balance. It helps me identify any fit and fabric issues, and it gives you an opportunity to identify anything you'd like to alter. 

What's the difference between pattern making and pattern grading? 


Pattern making is the process of turning the initial design into a foundational pattern, your base size. Grading is the process of creating patterns in varying sizes from your base size while still maintaining the aesthetic, movement, fit, and flow of the original garment. 

Can you do both computer and manual grading? 


While I am highly experienced in both digital and manual pattern grading, The Body Beautiful only performs manual grading as I've seen first-hand how superior the results can be. Additionally, manual grading is far more cost efficient and the same pattern can be recut again and again, without the need to wait nor pay for additional digital printouts. 
If You're Looking For A Pattern Maker, Choose The Body Beautiful

My name is Hayley, and in 2001 I launched The Body Beautiful. Since then, I've been designing, developing, and producing patterns for emerging and existing labels in Melbourne's booming fashion industry. While I have mastered computer pattern grading, I am one of only a handful of skilled manual pattern graders in Melbourne. I pride myself on delivering impeccable services, unparalleled dedication to my craft, and outstanding results. I'm proud to say that I've yet to find a single pattern I couldn't grade.
So, if you need a pattern maker or pattern grader, choose The Body Beautiful. 
This error message is only visible to WordPress admins
Error: Access Token is not valid or has expired. Feed will not update.